Robotic Courses for Children aged 8 to 14 years old.
Rhubarb World: An introduction to robotics for children.
e4k Ltd is excited to bring Rhubarb World in Birmingham- an insight into the world of robotics and technology for the younger generation.
We have partnered up with Rhubarb World to offer an exclusive opportunity for 8 – 14-year-olds who are fascinated and interested in robots and robotics.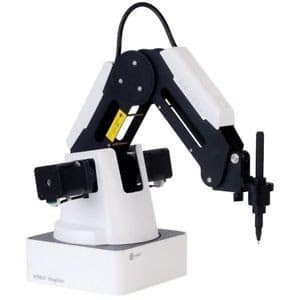 Robotic workshops across the Birmingham region.
Held in Birmingham, our workshop course will teach you the essential values of robotics and basic programming.
Each session will give you a hands-on experience to learn and engage in designing, programming, and building robots.
Working alongside community centres, universities and STEM Ambassadors we will deliver the ideal combination of fun and imaginative classes that will develop your child's innovative mind.
Real experience and problem-solving.
We give direct experience in our workshops; we base them on new challenges to solve or new experiments to carry out with everyday materials, therefore, your children are given the vision to solve real-world problems.
We want to encourage problem solving and collaborative work – skills that will help your child in the future.
Small classes and all equipment supplied.
Our class sizes range from 8 – 10 students so we provide an intimate and personal experience for the youngsters each getting the attention they require to learn.  They are extremely engaging, filled with learning and fun. 
The workshops will give students access to laptops, Raspberry PI's and MicroBits – nurturing the passion and capability for engineering creativity.
Robotics Course Overview
Below is an overview of the course and what you will be learning:
Write your name

 

Draw a spirograph pattern

Dance the Hokey-Cokey

Pick'n'place blocks for O & X's

Colour Sorting (with proximity sensors & conveyor belts)

Write your own robot command language
No previous experience is required. The course is ideal for entry-level students but also flexible enough to challenge those who have some experience in robotics too. 
Register your interest here:
If you are interested in our workshop and want to know more, complete the contact form below and we will keep you informed on launch dates, prices, and venues in Birmingham!