Web Design & Web Development, Birmingham UK, Nationwide and USA
Creating Your Perfect Web Design
Our team of web designers and web developers are ready to listen to your requirements and come up with the perfect website to represent you or your company and encourage visits and, most importantly, conversions from your target audience.
Who Are We
e4k Digital Agency is an award-winning digital agency that started web design in Birmingham in the UK, with an office in Northridge California, USA. We have over 20 years of experience providing top class web design and development to our clients across 3 continents.
What to Expect From Us
e4k uses all their experience to make sure our clients looking for web design in Birmingham and around the world get a website that is attractive in design, meticulously crafted and has all the functionality your users require. We aim to exceed our customer's expectations.
We are a friendly, honest and professional team of web designers, web developers project managers, marketing experts who speak in a language anyone can understand.
Our prices are highly competitive and we offer free no-obligation quotes for all our web design and developments.
Promoting Your Website
We offer extra services to get you found online, to get your brand recognised and maximise your sales and enquiries.
Whether you are looking for an all-singing, all-dancing eCommerce web design or a simple 4-page CMS site to represent you as an artist or your company, e4k Digital Agency has the right website design solution for you.
A Web Design Agency You Can Trust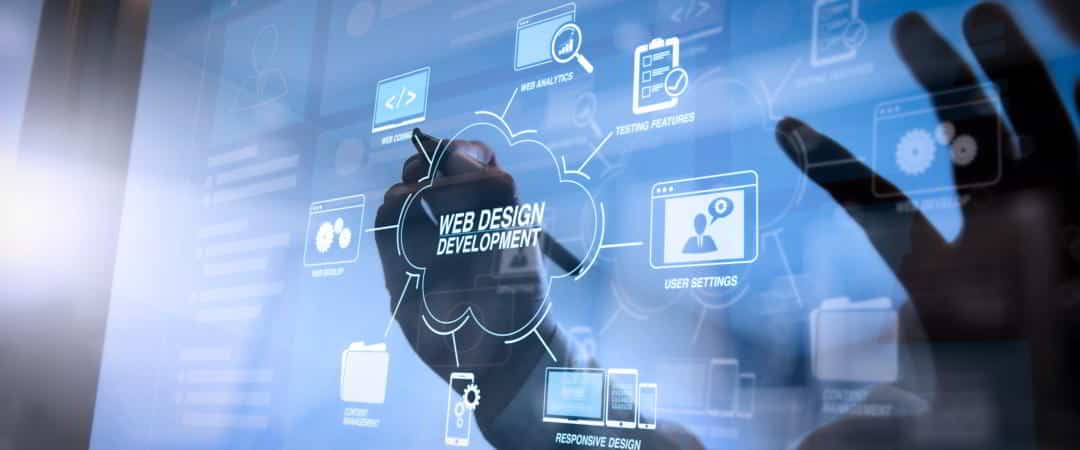 Our experienced web designers and web developers collaborate and concentrate on:
Simple to use and navigate giving a smooth and enjoyable user experience.
Professionally designed logos.
A clean, appealing and user-friendly design.
Colour sense (based on the company's niche, branding, target audience, and colour theory)
Clean, SEO-friendly code
Google Console and Google Analytics to track website usage.
Functionality users need.
Fast website loading speed.
Mobile, laptop and tablet friendly (Responsive to design).
Calls to action throughout the website.
Social media integration.
Interactive blog page design.
Attractive testimonial pages.
Website training included on our user-friendly interface.
Captcha test (to avoid spam entry in contact forms)
SSL Certificate for site security. (HTTPS domain)
Tell us what you want to achieve with your web design and we will make it happen!