Website Design & Website Development
e4k has been established since the year 2000 and continues to be a successful website design and website development agency in Birmingham, UK. We now have offices in the USA and India. Our designers have designed websites for diverse services, products, and online marketing needs. A website with a smart design, layout and complete information will pull in new clients, create more leads and build brand identity.
We can develop your website with functionality to match your requirements. Whether you want a searchable catalogue of products, a downloadable bank of information, a complex booking system, a membership reward scheme or something more, we can develop the website to suit your needs.
Top Priority
Our first priority is to offer a great website design that exceeds our customers' expectations. We achieve this by using our experience and expertise to provide top-notch solutions to businesses and organisations across the UK and in the USA. We then perform website development on our test server and liaise with the client until they are happy to send the website live.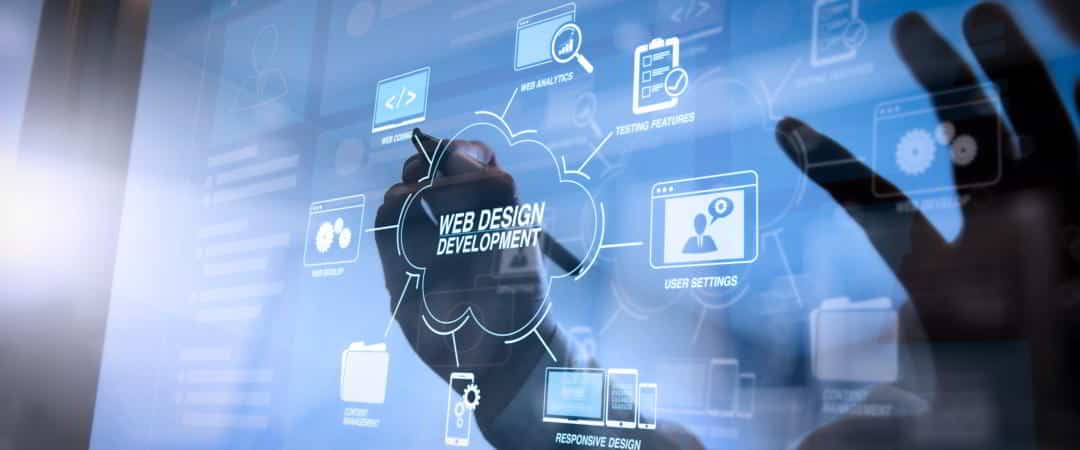 Our experienced web designers and website developers collaborate and concentrate on:
Professionally designed logos
Clean and appealing design
Intuitive design
Colour sense (based on the company's niche, branding, target audience, and colour theory)
Clean, SEO-friendly code
Inserting tracking codes (Google Webmaster and Analytics)
Functionality (includes checking loading issues using Google insights, mobile-friendly test using the Google developers tool, attractive contact form design, customer feedback sections, etc.)
In-depth website review (for easy navigation)
The relevant placing of "call to action" buttons (a friendly suggestion – contact us today)
Multiple browser compatibility testing (includes old and latest version)
Periodic evaluation of website loading time (SEO Clients more often)
Comprehensive sitemap building
Social media integration
Interactive blog page design
Responsive to design
Attractive testimonial pages
Captcha test (avoid spam entry in contact forms)
SSL Certificate (HTTPS domain)
Website Design Agency
We offer all kinds of services including the latest website innovations, social media integration, web application development, eCommerce solutions as well as open-source customisation in Magento, WooCommerce and WordPress, all under one roof. Using the latest version of HTML and CSS in designing every project. We offer solutions that are smartly strategised, business-oriented, sales-oriented, trendy, SEO friendly, and bespoke to the core.
We build custom-oriented eCommerce shopping cart solutions where you can add any features or functions according to your requirements. We are a premium hotspot for Web Development in PHP, Responsive Designs, MySQL, CMS, eCommerce Websites, SEO Corporate Identities, and Android App Development.
Our graphic website designers present you with a perfectly designed website based on the consumer's psychology and behavior. We create websites that capture interest and bring you conversions. We concentrate on delivering innovation in ways that can change your business activities into effective business procedures with long haul suggestions.